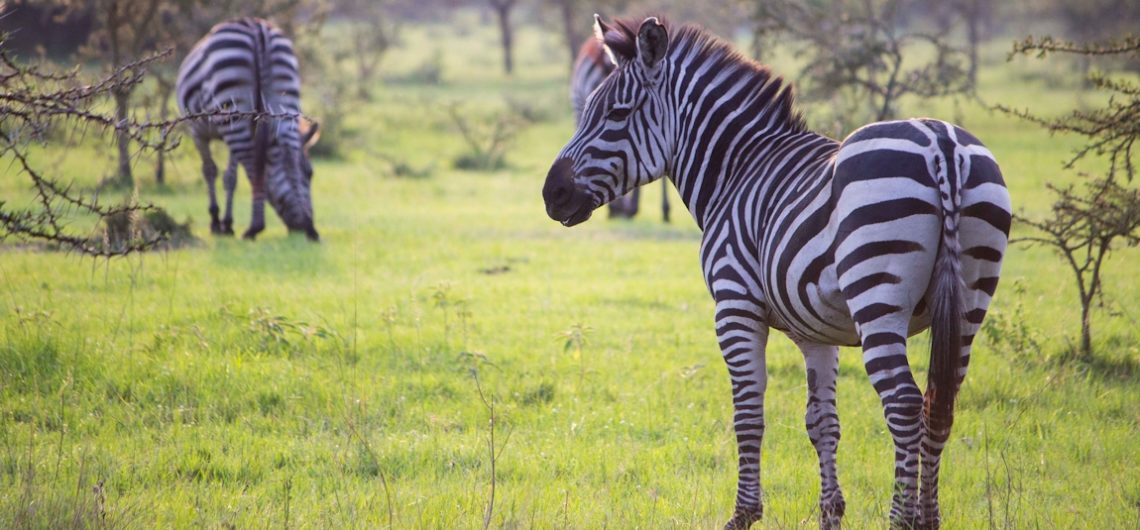 Lake Mburo National Park is Uganda's smallest National Park and it's found in the western part of the country within Mbarara district. The park is best known for its Horse Riding Tours and game drives as it has the highest number of Zebras among several other wildlife species. Don't miss out on the thrilling Lake Mburo Boat Rides which are another exciting way to see the park's wildlife. This small park covers a total area of 370 square-kilometers and within its boundaries is a beautiful Lake after which it was name. this park is perfect for those on short adventure Uganda safaris
What to do in Lake Mburo National Park
Despite its small size, Lake Mburo National Park offers holiday makers on a Tour in Uganda a variety f exciting activities to engage in as highlighted below.
Game Viewing | Game Drives
This national park has a large number of different animals living within and these can best be seen during our exciting game drives conducted in the morning and late afternoons. One of the popularly visited areas during this activity is the Rwonyo Salt-lick which is usually swarmed with several animals. This much loved activity will give you an opportunity to see different animals such as: buffaloes, topis, impalas, elands, defassa waterbucks, oribi, hyenas as well as leopards among several others.
Boat rides on the Lake
There is a thrilling two (2) hour boat ride daily conducted in the morning as well as afternoon. You will have a chance to explore the lake's eastern shores which are home to several different bird species like the highly sought-after shoebill stork, hammerkops, kingfishers as well as the fish eagles.
Guided Nature Walks and Hiking
This park has different trails that offer rewarding experiences during the nature walks and hikes. As you set out on these foot adventures you will be guided by the very skillful, experienced and highly knowledgeable park rangers. Inside Rubanga forest you will have a great birding experience, at the top of the hill you will be stunned by the beautiful sweeping views and then a visit to the Salt-lick area will unveil to you even more wildlife.
Horse ride Adventures
Because of the high demand of this exciting activity, it requires prior booking to guarantee availability and give the park authorities to make all necessary preparations. During these exciting horseback Adventures which normally take four hours you will do some wildlife viewing as you ride to the top of the hill during which you will see different animals like the bushbucks, warthogs, zebras, impalas and duikers. Also a bush breakfast can be prepared.
Bird Watching
Lake Nburo National Park prides in a list of more than 350 species of birds. We organize very rewarding bird waching trips in Rubanga Forest and these can be seen during the nature walks.  Among the commonly seen birds here are: the grey crowned crane, bare-face go-away bird, black belled bustards, Nubian woodpeckers, brown parrots as well as the green wood hoopoe.
Additional Safari activities in Lake Mburo National Park include:
Quad biking
Sport fishing (requires a fishing permit obtained from UWA)
Best Time to Visit Lake Mburo NP
This park can be visited throughout the year round irrespective of the season so don't hesitate to contact us to make your reservation.
Where to stay | Lake Mburo Accommodation
Inside and outside the park are several accommodation facilities that range from luxury, mid-range and budget prices.
How to get to Lake Mburo NP
When traveling from the capital Kampala, its approximately three and a half hours drive using the Masaka-Mbarara main road to Nshara gate. There are two different park gates through which you can enter the park and these include: Sanga gate and Nshara gate.