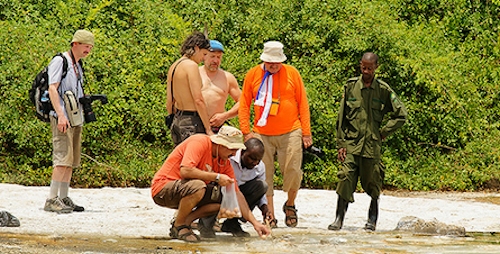 The Semuliki National Park located in the western part of Uganda in the floor of the Semliki valley on the western side of the Rwenzori Mountains. It covers a total area of 220 square kilometers, at an altitude range of 670 meters and 760 meters above sea level, and protects part of the Large Ituri forest that merges from the Democratic republic of Congo. This is the only lowland tropical forest found in the whole of East Africa.
There are a number of features related with central Africa rather than East Africa within the Semliki Valley. The numerous thatched huts are sheltered from the sun by West Africa's oil palms; River Semliki (that forms the international-boundary between Uganda and the D.R Congo) is a mini version of River Congo, the several forest wildlife species from Central Africa that live here, as well as the natives if this area among which are the Batwa pygmies who came from Ituri forest. Truth be told, Semuliki Park offers you a taste of Central Africa while in Uganda itself.
Semuliki National Park Wildlife
Animals in the Park
There are about 53 different mammals living within this park among which are: buffaloes, forest elephants, lions, leopards, sitatungas and other different antelope species as well as Crocodiles plus Hippos commonly seen in the shallows of river Semuliki River. There is also a variety of primate species within this park among which are:  Central African red colobus, Chimpanzees, and the red-cheeked mangabeys. You will also encounter several amphibians plus reptiles here. There are 11 mammal species which are endemic only to this park among which are; the target rats, mona monkeys, little collared fruit bats, pygmy flying squirrels, forest buffaloes, Beecroft's flying squirrel, bay duiker and water chevrotain
Birds Found in Semuliki national park
With a bird list of about 114 species, Semuliki National Park is among the nice place to enjoy a bird watching Safari in Uganda. The grassland together with the riverine habitat both offer a safe habitat for the birds. Today there are 46 (forty six) Guinea-Congo biome species, endemic to East Africa, such as: Leaf-love, African Piculet, Yellow-throated Cuckoo, Nkulengu Rail, Black Dwarf Hornbill, Yellow-throated Nicator, blue-billed malimbe, Piping Hornbill, Maxwell's Black Weaver and  the Blue-billed Malimbe
What to do in Semuliki National Park
Game Viewing
Thanks to the large variety of animals living in this park, you will have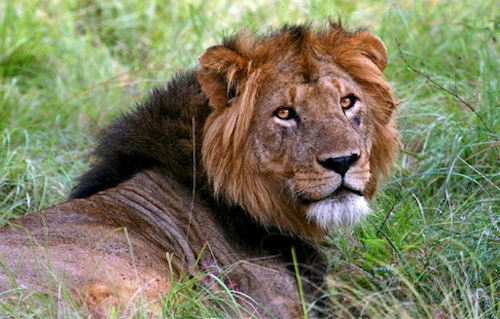 a chance to see the various animals in the park including: buffaloes, lions, forest elephants, leopards, sitatungas and other different antelope species as well as Crocodiles plus Hippos during our exciting game drives
Chimpanzee Trekking
This fascinating activity is conducted in the Toro – Semliki wildlife reserve, and it begins with you being briefed at the research camp before proceeding to forest to track the chimpanzees. Chimpanzee tracking trips may take between 4 to 6 hours. You will be allowed to spend some time with the chimps and even take photographs. As you search for them you are likely to encounter some other wild animals
Chimpanzee Habituation Experience
This is an exciting activity that takes the entire day it require that you make prior booking with the Uganda Wildlife Authority to guarantee availability of your permit for your required day. During this activity you will join researchers as they follow the chimpanzees right from the time they leave their night's nests, all through the day until in the late evening when they make the nests for that night. Chimpanzee habituation is a process during which the chimpanzees are familiarized to the presence of people so as to make them available for tourism activities such as tracking.
Bird Watching
This is among the most loved activities within this park. it hosts 441 species of birds including: 46 species of Guinea-Congo biome endemic to this place alone across the whole of East Africa. during our exciting Bird watching Trips, you will encounter several species including the highly sought after Shoebill stork, Swamp Palm Bulbul, orange weaver, dwarf honeyguide, African Piculet, Yellow throated Cuckoo, yellow-throated Nicator, Red-billed Dwarf Hornbill, Great blue turaco, white crested hornbill, Ross's turaco and purple breasted sunbird. Some of the best places to watch birds include: River Semuliki, Sempaya, Kirumia trail and Ntandi.
Guided Nature Walks and Hikes
There are adventurous guided nature walks conducted deep inside the forest and you will be escorted by a ranger guide. The three (3) major forest trails include:
The Red Monkey Trail: this is 11 km long and takes you along the eastern park boundary up to River Semliki River. It's likely that you will see the unusual DeBrazza monkey.
Sempaya Nature Trail: this will take you to the beautiful Sempaya hot springs, traversing through the forest were you will encounter several birds and primates including the grey-cheeked mangabey, black-and-white colobus monkeys as well as the red-tailed monkeys
The Kirumia Trail: this is a 13 km trail ideal for those interested in bird watching. It takes you through the verdant forest and ends at River Semliki.
Visit the Sempaya Hot Springs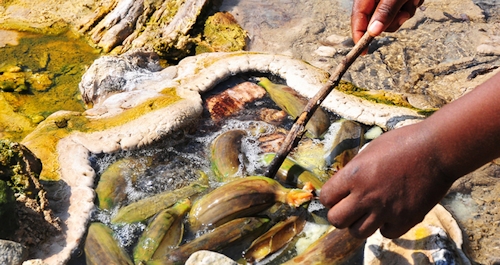 Hundreds of holidaymakers travel from all parts of the continent simply to visit these beautiful hot springs. There are two springs one male the other female – the "male" spring, referred to  as Bintente, is located in the verdant swampy clearing and is 12 meters in diameter, whereas the "female" spring known as Nyasimbi, which in the local language means "the female ancestors", forms a jet of bubbling water that heats up to a temperature of 103°C with steam raising to two (2) meters high above the water. Amazingly, this steam cloud can be observed as far as two kilometers away. While at this place you will observe people boiling food such as eggs in this water.
Community Visits and Cultural Experiences
Before it was declared a national Park, this area was inhabited by the pygmy Batwa people who currently live immediately outside the park boundaries; however they frequently visit the forest in search for medicinal plants. You will have a chance to visit these conservative people, see their traditional way of life as well as enjoy some cultural entertainment of dance, music and drama.
How to get to Semuliki National Park
Well this park can be visited either by road or by air transport.
By Road: When coming from Kampala the Capital city of Uganda by road, you will drive westwards through the beautiful countryside to Fort portal town and then connect to Semuliki national park.
By Air: there are also scheduled and chartered flight from Entebbe to Fort portal and then connect to the park by road.
Where to Stay While In Semuliki National Park – Lodges and Camps
Kyaninga Lodge
Mountains of the moon Hotel
Rwenzori View Guest house
Semuliki Safari Lodge