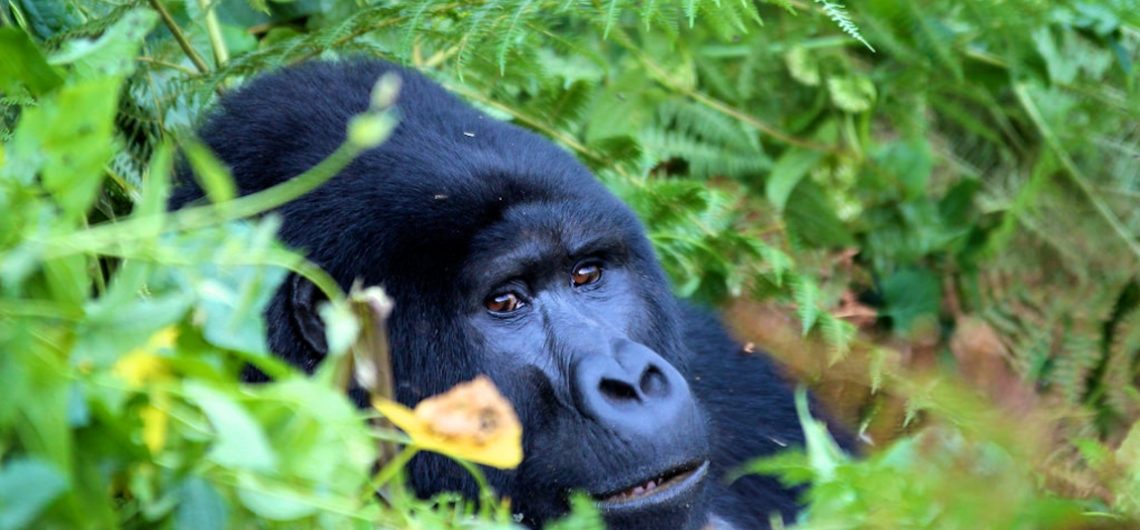 Volcanoes national park also known as Parc National des Volcans  is found in the north-western part of Rwanda and its best known for its exciting Mountain Gorilla Safaris thanks to its resident gorilla population. It offers various other activities such as bird watching, primate tours and birdwatching. This beautiful forested park is part of the extensive Virunga Conservation Area that is made up of several volcanoes including: Mount Karisimbi – the highest (4507 meters), Mount Muhabura (4127 meters), Mount Bisoke (3711 meters), Mount Gahinga (3,474 meters) as well as Mount Sabyinyo standing at a height of 3,674 meters.
Also another thing to note is that it was inside this park that Diane Fossey a well known primatologist performed her research as well as conducted her tireless efforts to conserve this species that was dwindling in numbers. Her work can be seen at the Karisoke Research Center.
Weather in Volcanoes NP
The park lies at a high altitude, so it is generally cold, although the temperatures drop lower in the evenings throughout the night. During the rainy season, the bamboo shoots (the gorilla's delicacy) thrive a lot and so the gorillas can actually be seen on the slopes of the park, however the forest trails are very muddy and slipper; whereas in the dry months the bamboo shoots are on the higher slopes so the gorillas as well move up the mountain – fortunately the forest trails are not very slippery during that tie so trekking will not be very challenging.
Gorilla Trekking Safaris
This is the primary tourist activity in the park as well as the most loved activity for visitors on Safari in Rwanda. The activity starts in the early mornings daily and it's conducted in small groups of eight people visiting each gorilla-group a time. Visitors are only allowed to visit the habituated gorillas as those have been familiarized to human presence. This activity begins at Kinigi headquarters where you will be briefed by the park warden about the trekking guidelines and also assigned park rangers and guides to lead you.
Below are the habituated mountain Gorilla Groups found in Rwanda:
The Amahoro Group has eleven members
Group 13 has seven members
The Sabyinyo A Group has 13 members
The Sabyinyo B Group has four members; (this group separated from Sabyinyo A group)
Accommodation in Volcanoes NP
You will find various types of accommodations around the park priced differently ranging from budget, moderately priced and the luxury accommodation facilities.